With almost 6,000 km of coastline (about 2,000 km on mainland and another 4,000 km on the islands), Croatia is a great destination for sand collecting freaks. We just returned from a three-week holiday in which we drove 4,900 km and camped in several places along the Croatian coast. Of course I had my collecting kit with me all the time: zip-lock baggies of different sizes, GPS and a small log book. However, I was surprised to notice that Croatia almost has no sandy beaches at all. The beaches are usually located in small coves at the foot of limestone cliffs and are mostly rocky or pebbled (due to this fact, the water is extremely clean and transparent).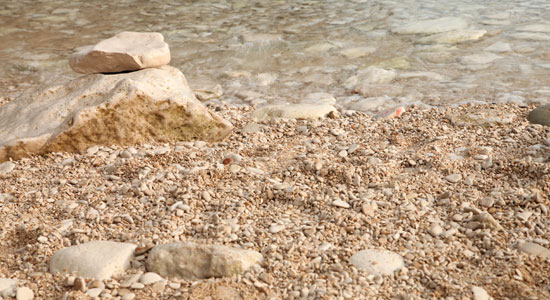 Typical pebbled beach in Croatia
But there are some sandy beaches too in Croatia. The website Beaches of Croatia is listing some of the best sandy spots where you can get a sun burn or new samples for your collection. Following their suggestions but also our itinerary I could gather about 20 new samples, some of them in bigger amounts too. Photos and more sandy stories will follow soon, right now the sands are drying and waiting to be filled in vials.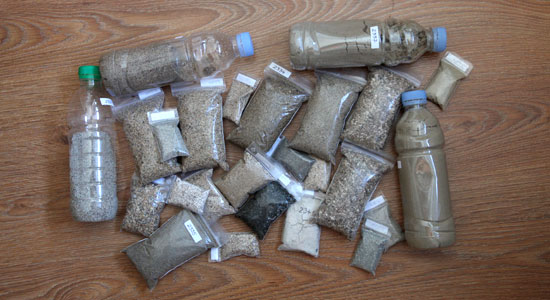 Sands collected in Croatia