One question asked by many sand collectors (either beginners or "experienced" ones) is what shall be the optimum storage method for their sand samples. Basically there are two interconnected groups which I would define like this:
TECHNICAL COLLECTIONS
Here the samples are stored in either vials of different sizes meticulously displayed in racks of the same size and material (see photo below or Alain Couette, Charlette & Jean-Pierre Seys, Gary Buckham, Siim Sepp, William Beiriger) or little bottles well documented and labeled (see Frank Winger, Gianni Rovelli, Aylee Bits, Sue Robinson etc). Just by statistics, this storage method seems to be prefered by French and US collectors but this is just a personal feeling, no comprehensive data has been really analysed. Also included here are most collectors from Netherland who use small mount transparent boxes (see for example Ger Geerets);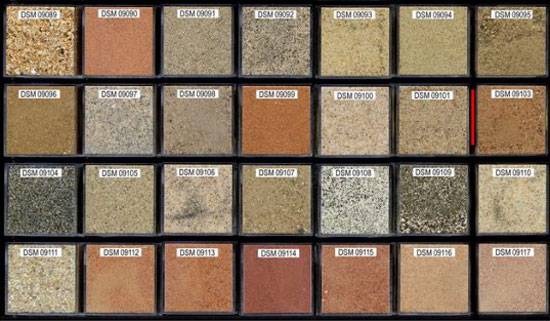 DE | Ralf Hermann
ARTSY COLLECTIONS
They are mostly prefered by female collectors with obvious creative skills (again, just personal estimation, please no offense). Frequently the containers are not the same size and they are usually stored in living rooms or other places with good visibility (see below Renate Wilk, Dennis le Corre, Elke Wittich etc).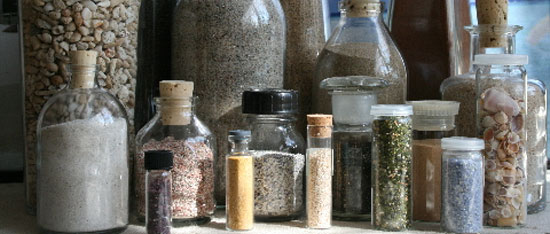 DE | Renate Wilk
GET INSPIRED
For new collectors who need to select the most convenient method but also for "older" ones who just enjoy admiring sand, I have put together a small selection of photographs depicting various types of sand collections. The images are imported from the collectors' personal websites and have purely demonstrative purposes. The copyright belongs to the persons listed below photographs and a link back to the original site has been provided if available. Shall anybody feel that his/her collection photos need to be removed from this list, please do not hesitate to contact me.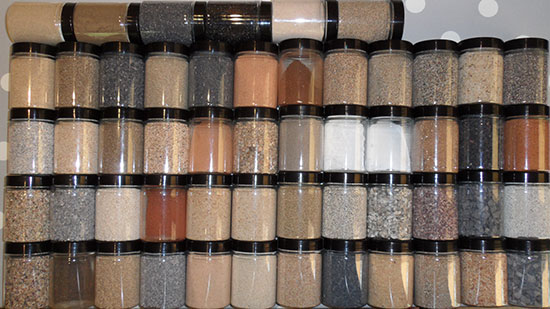 BE | Benny Vermeerschen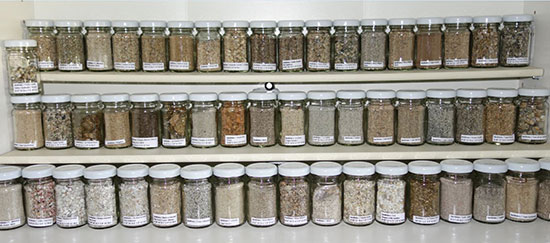 DE | Ivonne Roth

US | Dwight Ridenour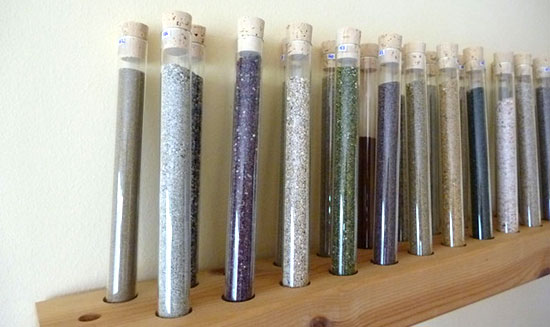 AT | Bartek (Sandflower)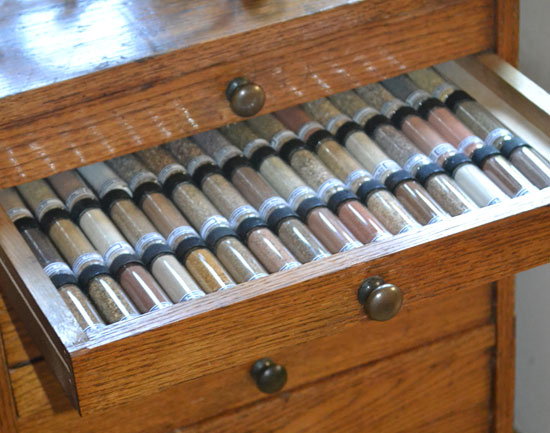 US | Stephan Bossert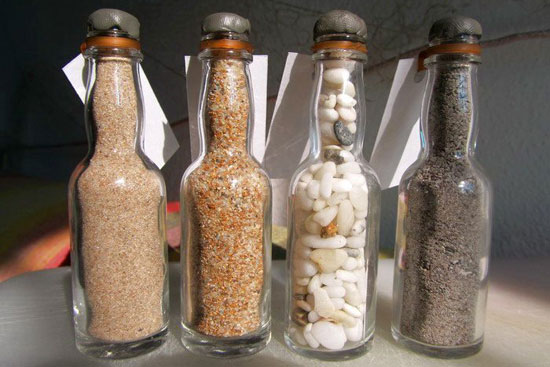 IT | Sand Sardinia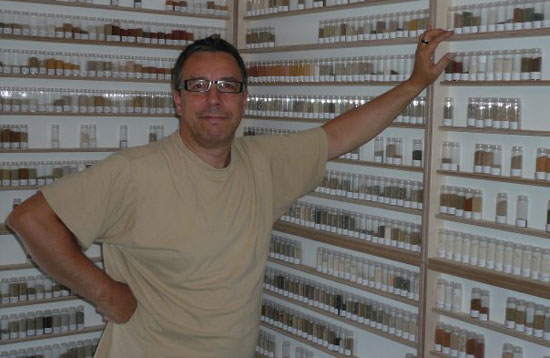 DE | Hans Zimmermann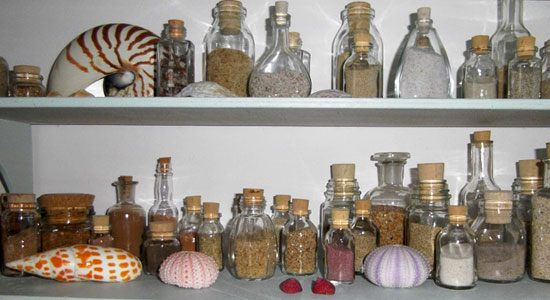 FR | Diotima Van Hoeylandt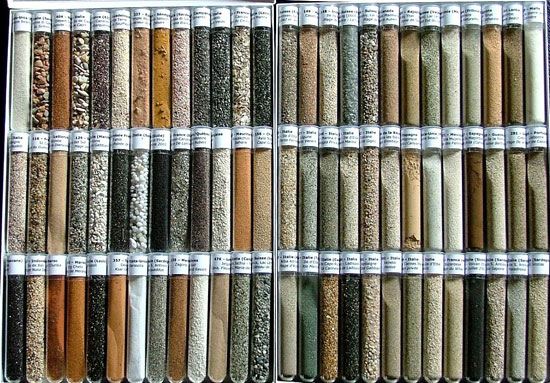 FR | Manu Saudeau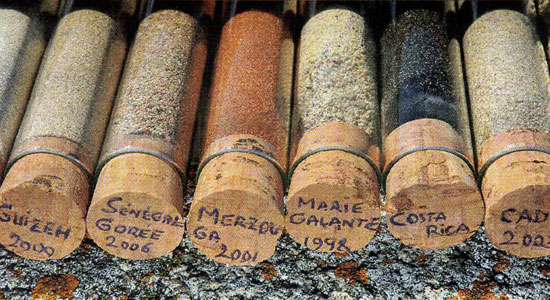 FR | Nathalie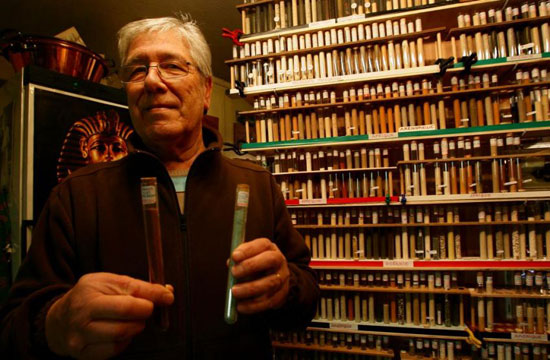 FR | Michel Guillem (Photo: Jean-Michel Mazet)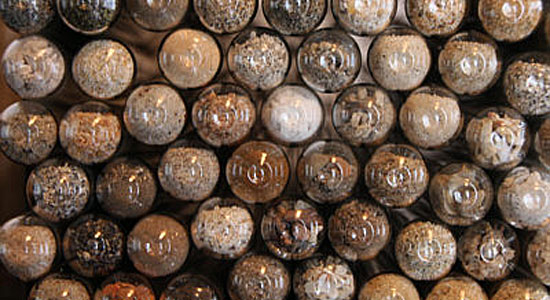 DE | Ralf Nikolaus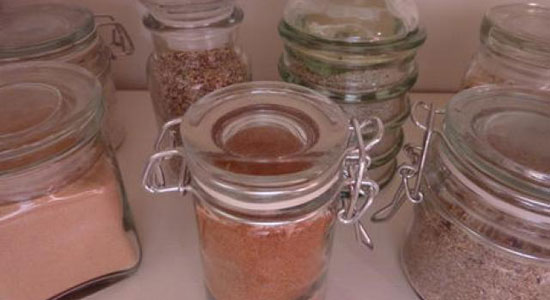 FR | Anne Laure T.

US | Jack and Mandi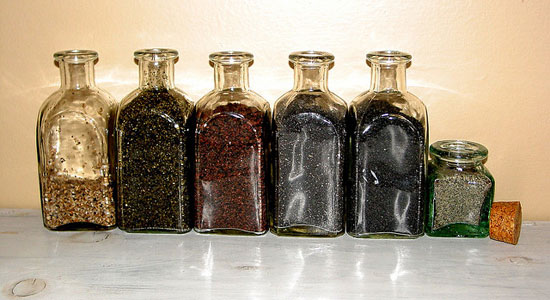 US | Lisa Stone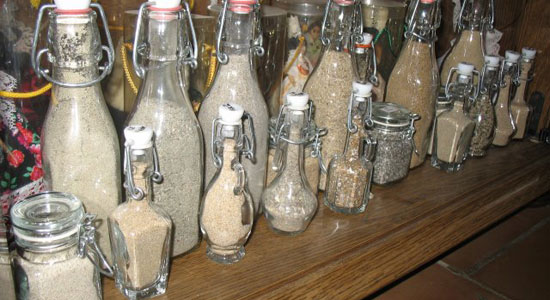 FR | Pascaline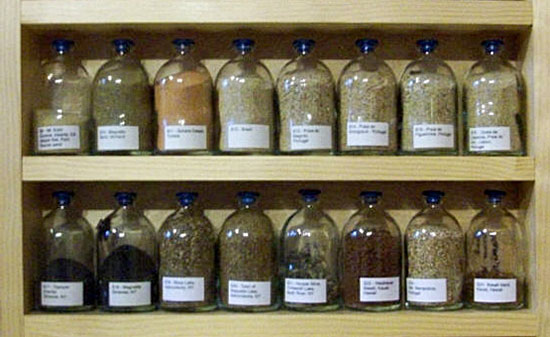 US | J. Rienhardt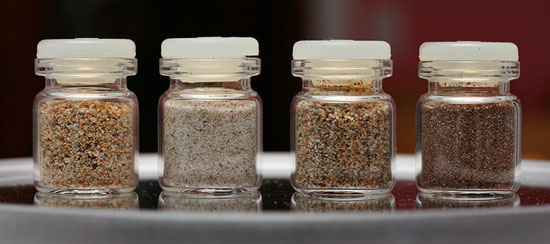 US | Tony Ang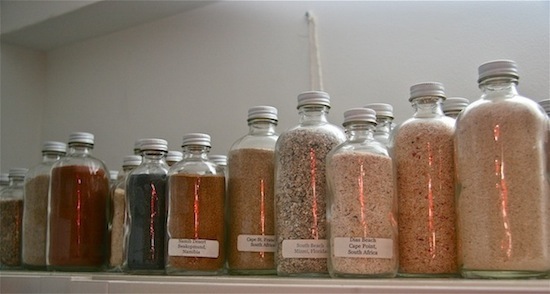 US | Carey Kirkella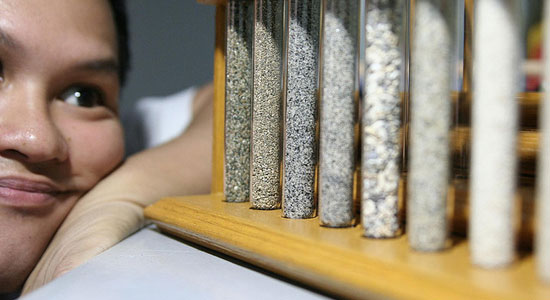 PH | Karlo Yap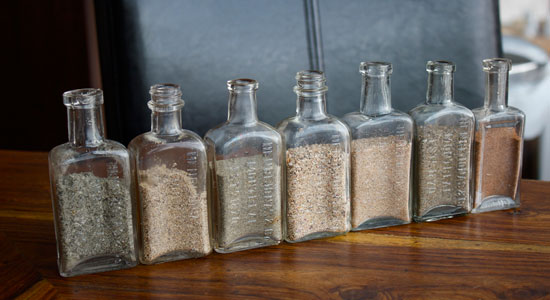 CA | Daren Barefoot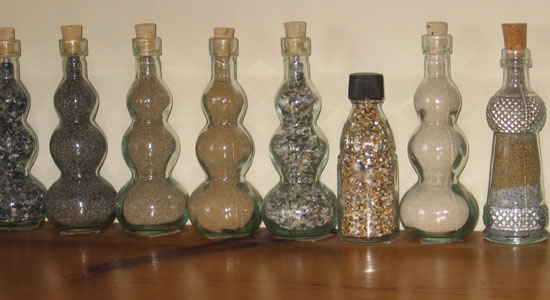 US | Lisa Peter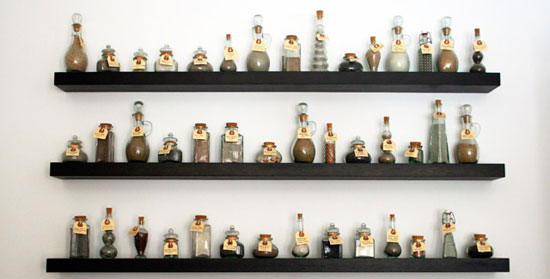 US | Jamie Diersing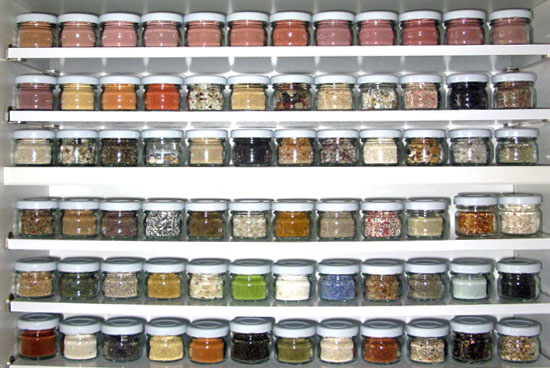 IT | Valeria Berti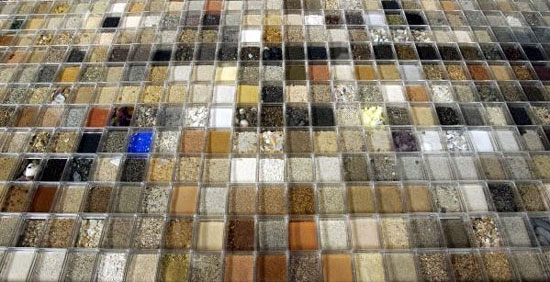 CH | Jacques Lapaire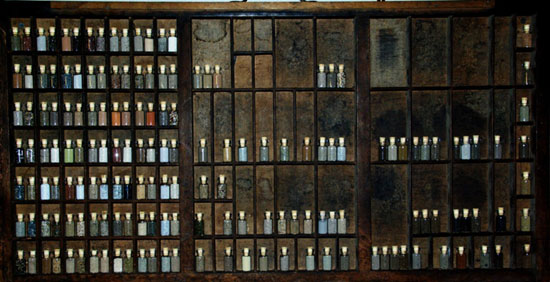 US | Al Bartell


FR | Claude Girard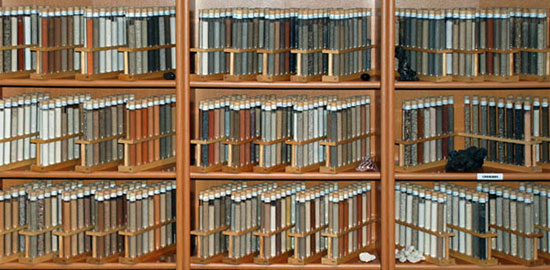 FR | Alain Couette


US | Russ Colson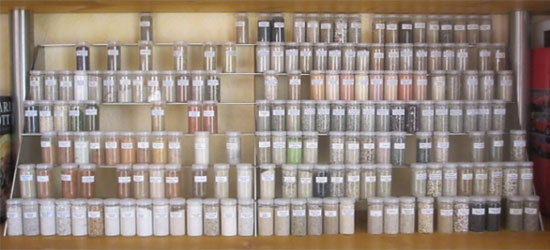 | Sabine Kottmayr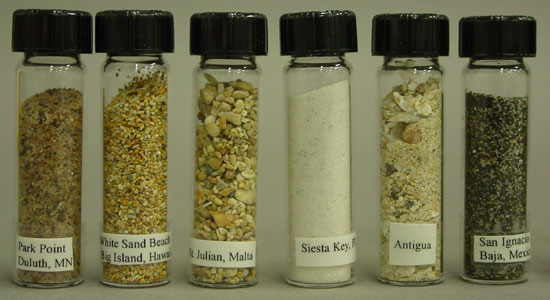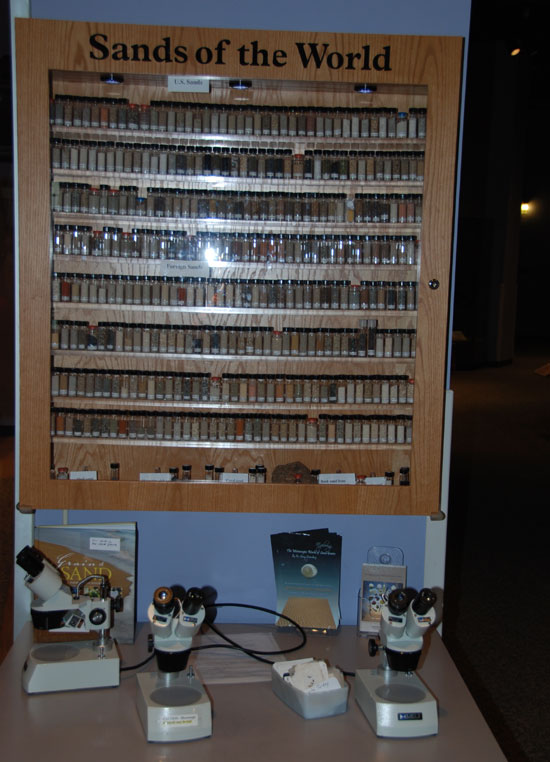 US | Science Museum of Minnesota (thanks for the photos, Kate!)

FR | Pascalehh – Couleur Vanille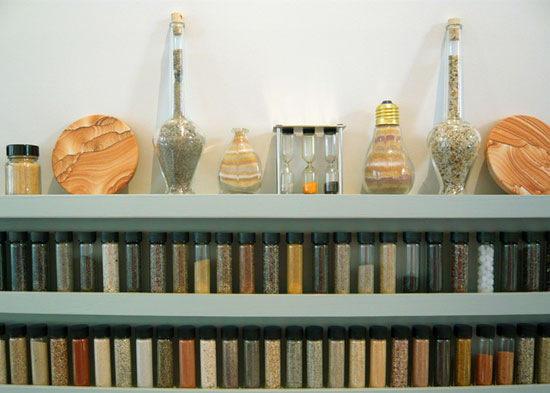 UK | Michael Welland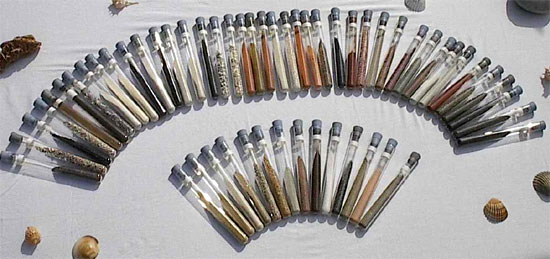 FR | Charlette & Jean-Pierre Seys


DE | Pieter Saupe


CH | Jacques Kuenlin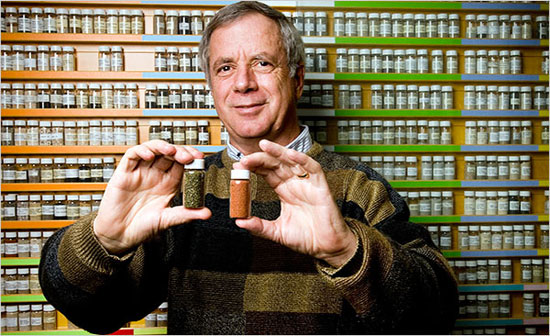 US | Rob Holman (Photo: New York Times)


FR | Alidor41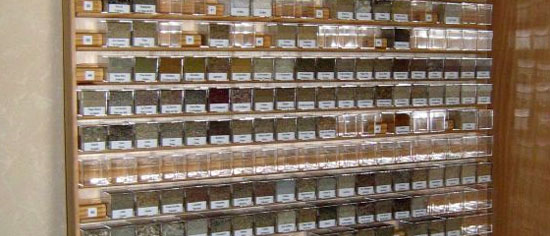 FR | Christiane Myrtille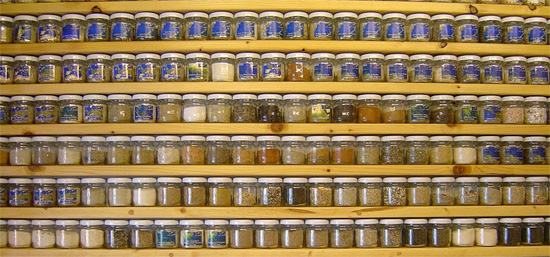 DE | Frank Winger


IT | Paolo Beltramini


FR | Dennis le Corre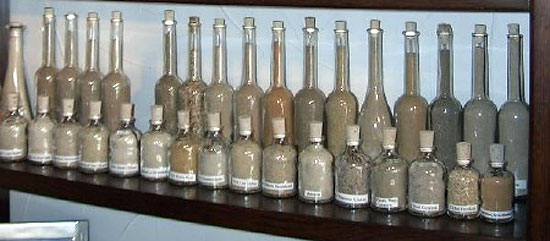 DE | Elke Wittich


NL | Ger Geerets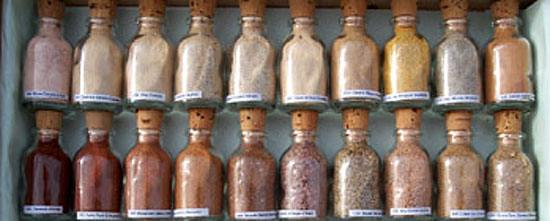 IT | Gianni Rovelli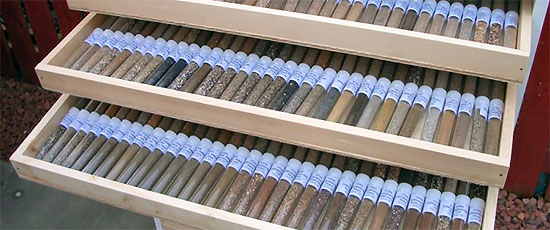 UK | Gary Buckham


US| Sue Robinson


DE | Catalin Stefan (see more about my collection here)


US | Carla Barrett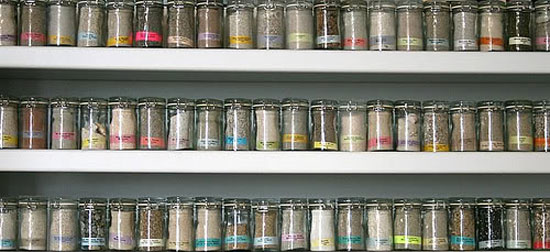 US | Aylee Bits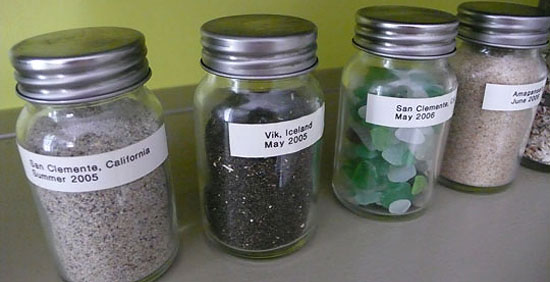 US | Amy Azzarito


EE | Siim Sepp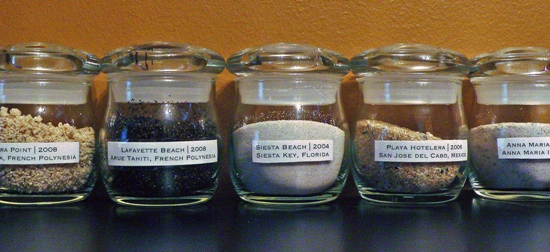 | Erin Straza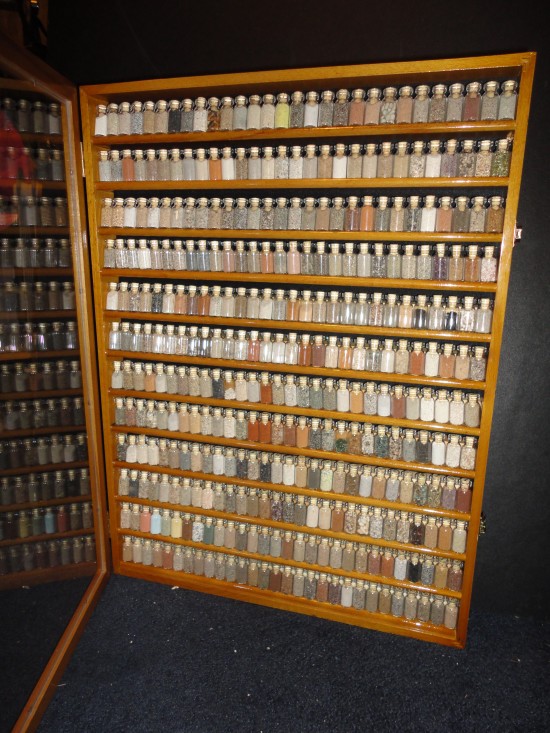 US | Matthew Whaley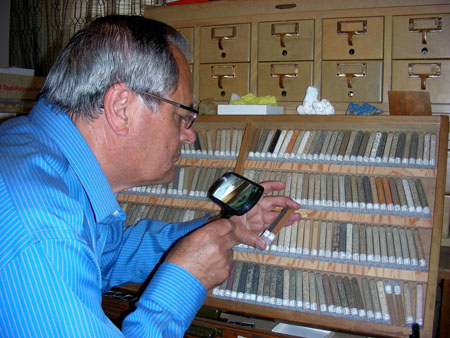 US | William Beiriger
Would you like to display a photo of your collection in here? Simply send me an email at info -at- sand-atlas.com.