We met Diotima and Bernard for the first time last year in September at the 7th German sand meeting in Black Forest. I think they are the most cheerful and open-minded people we ever met among sand collectors. It was a honor to meet them and we enjoyed a lot sharing the evening in the first day of the sand meeting. Several days ago Diotima wrote me a very kind email and sent me several photos of her collection. I already added one photo to my 'collection of collections', here it is: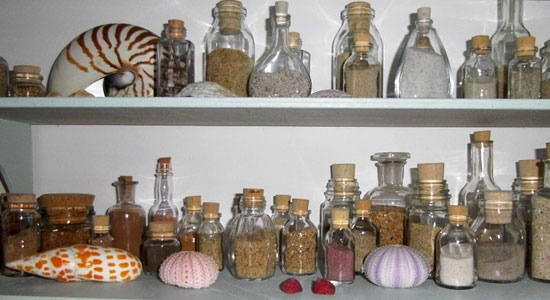 Diotima's sand collection
Thanks much for the nice words Diotima, as well as for the photos. We hope to see you soon again, latest at the next sand meeting.